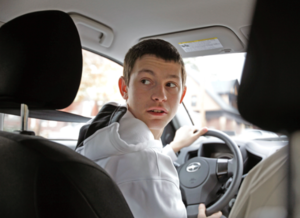 Driving while distracted is a major cause of accidents in Connecticut and throughout the country. Young teenage drivers may have an especially difficult time staying focused due to the prevalence of technology in their lives. A new study by researchers at Michigan State University (MSU) gives a deeper look into teenage driving habits.
Researchers at MSU monitored over 3,400 teenage drivers during the study from 2011 to 2013. In the past, police crash reports only used cell phone records and witnesses to determine what had caused the crash. The study researchers were able to monitor the drivers using different devices to categorize the distractions into more than 60 categories.
Various types of cell phone usage, such as surfing the internet, talking or texting, topped the list of distractions. Outside distractions, which included rubbernecking, were also a major cause of accidents. The study determined that teen drivers are the most likely group to become distracted while driving. Experts believe that this is the reason that teenage drivers are more likely to be involved in a car crash than other age groups of drivers. Parents may be able to help by enabling apps on their child's phone that disable it while in a car.
An estimated 58% of accidents caused by a teenage driver are due to distracted driving. Drivers have the responsibility to pay attention while operating a vehicle. When they don't, an accident may occur that could cause severe injuries. A lawyer might be able to help those injured in a car accident receive help by filing a civil suit. If the other driver was negligent, he or she may be responsible for damages. In this case, a teenage driver who was texting a friend at the time of the accident behaved negligently. The court might determine that medical and compensatory damages should be paid to the injured party.