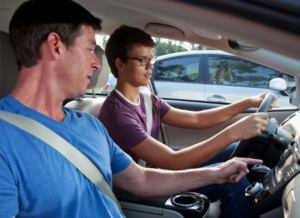 Getting a drivers license is an important milestone in a Connecticut teenager's life. However, teen drivers are likely to be distracted behind the wheel according to a survey conducted by researchers at the University of Michigan. It polled 900 parents who had sons or daughters between the ages of 14 and 18. Roughly 60% of respondents said that their children were in vehicles with teen drivers who were not fully focused on the road.
The study did find that parents tried to keep their teens out of vehicles that were being operated by new drivers. Nearly half of respondents took action to limit when their teens were allowed to ride in vehicles with more than two teens inside of them. Furthermore, 40% said that they had put limits in place regarding riding on the highway with a new driver.
A majority of the respondents also said that they didn't want their teens riding with new drivers during bad weather conditions or late at night. The researchers said that teens should feel free to speak up if they believe that a friend is distracted behind the wheel. This is because passengers are at just as much of a risk of getting hurt as the driver is if an accident occurs. Parents are encouraged to talk with their teens regularly about the hazards of distracted driving.
Those who are injured in a car crash may be entitled to compensation for their medical bills and other damages. This may be true whether an injured victim was a driver, passenger or pedestrian. An attorney may use driver statements, a police report or video footage to show that another person was negligent for causing the accident. Personal injury cases may be resolved either through settlement talks or through a formal trial.