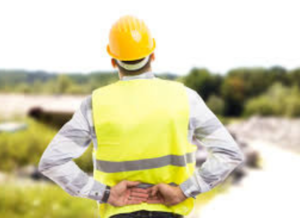 Some agricultural workers in Connecticut use heavy equipment and machinery in their normal daily work. While accidents can cause serious injury and death, even the normal everyday operation of some farm equipment can cause chronic issues like back pain. A recent study shows that the vibration of many types of farm machinery can cause health concerns for workers, even though OSHA does not have any standards regarding this issue.
The study performed by NIOSH examined the vibration levels on 112 pieces of farm machinery, including tractors, forklifts, combines, ATVs and skid loaders. In the absence of an OSHA standard, the researchers measured the vibration level against the European Union's action level on exposure. More than half of the machines tested met the action level within eight hours of use. This action level is defined as when there's an increased risk of health effects. On 30 percent of the equipment, operators endured whole-body vibration at the action level within two hours of use.
The study's authors say that whole-body vibration can cause frequent episodes of back pain. Tractors and heavy utility vehicles had vibration exposure levels twice as high as that of combines, according to the results of the study. Researchers say that a combine's high-quality seat suspension system helps to keep vibration low. Workers in the study also had better posture when operating combines rather than other types of equipment.
Workers' compensation insurance covers accidents that happen while an employee is performing work duties, but it also covers illnesses or medical conditions, even if they were not originally caused by work. For example, if a farm worker had back pain prior to becoming employed on a farm, and the back pain was worsened by farm work, this increase or exacerbation of the pre-existing medical problem could be covered by workers' compensation. A lawyer could help make sure an employee obtains the proper benefits.