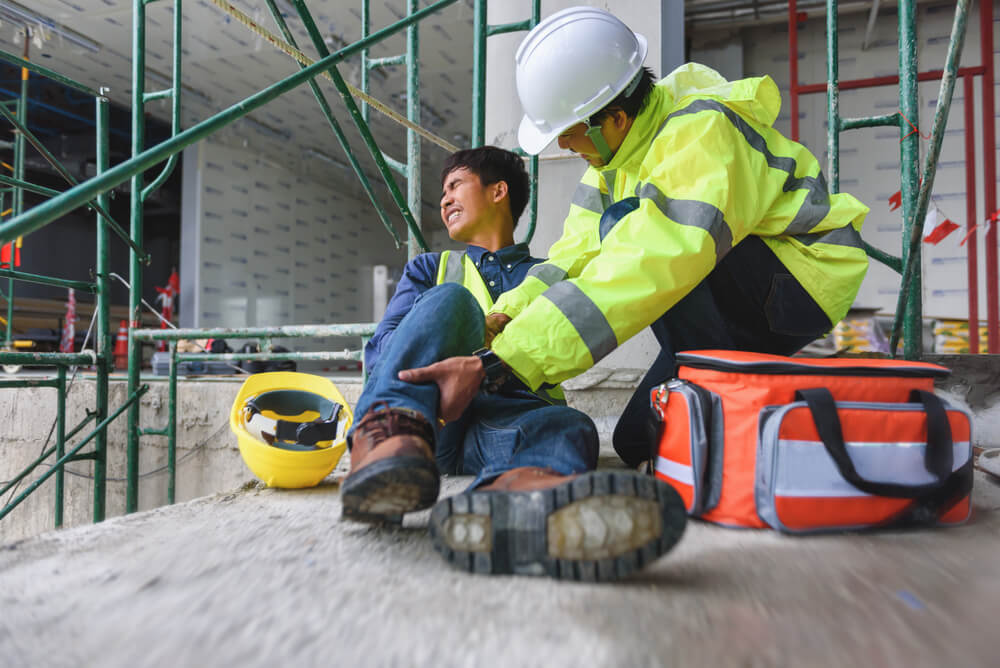 If you're injured as an employee at a business in Connecticut, you're likely entitled to benefits under your employer's workers' comp policy. Whether you're a part-time or full-time worker, a minor, or a non-citizen, you can file a workers' comp claim after getting hurt on the job.
How Do I File for Workers' Compensation in Connecticut?
If you get injured on the job in Connecticut, here are the steps you should take to begin receiving benefits:
Report the injury to your employer immediately – As soon as an injury occurs or you become aware of it, you must report it to your employer.
Seek medical attention – Your employer is responsible for providing the initial medical treatment at an employer-designated facility. After this initial treatment, you may choose your own treating physician.
File a workers' compensation claim – Filing the Notice of Claim for Compensation (Form 30C) is your responsibility. You must complete the form as soon as possible and send it by registered or certified mail to both your employer and the Workers' Compensation Commission district office in the jurisdiction where you were injured. Your employer is required to respond to the Form 30C within 28 days.
What Should I Do If I Am Injured On the Job?
If you get injured at work, you should follow the outlined process for filing a workers' compensation claim as closely as possible. Not following this process could jeopardize your right to benefits.
You should also consult a workers' compensation attorney. An attorney can advocate for your rights and interests while you focus on your recovery. Do not assume your employer will fulfill their obligations without a fight. If you have no dedicated legal advocate on your side, you may face significant challenges in securing the benefits you need and deserve.
How Long Do I Have to Report an Injury at Work in Connecticut?
You must report any work-related injury to your employer as soon as possible. Failure to promptly report an injury could jeopardize your right to benefits.
You must also file Form 30C on time, which informs your employer and the Connecticut Workers' Compensation Commission of your occupational injury or illness. Under Connecticut law, you must file this form within one year of the injury date. If you've suffered an occupational illness, you have three years from the date your symptoms began.
How Long Can I Be On Workers' Compensation?
The duration of workers' compensation benefits depends on the nature and severity of your injury and the type of benefit received. As stated in Connecticut law, here is a summary of the different types of benefits and their duration:
| | |
| --- | --- |
| Type of Benefits | Duration of Benefits |
| Medical benefits | As long as needed |
| Total disability | For the duration of your disability, until you can return to work or reach maximum medical improvement (MMI) |
| Permanent partial disability | Varies according to the degree of disability, which body part was affected, or how much function was lost |
| Wage differential benefits | Up to 520 weeks or the duration of the permanent partial disability award when applicable |
| Scarring and disfigurement benefits | Up to 208 weeks, payable one year after the injury |
| Death benefits | For the surviving spouse's lifetime or until remarriage; for dependent children until they reach age 18, until age 22 if they are a full-time student, or for life if they cannot earn wages on their own |
Do I Qualify for Workers' Comp If I Am Injured On My Way to or from Work?
Most workers are not usually covered by workers' compensation if they're injured during their commute to or from work. However, workers' compensation may cover some injuries sustained while traveling to a job site. For example, you could receive workers' compensation benefits if you get injured while traveling from one work site to another as part of your job. A Connecticut workers' compensation attorney can advise whether you're entitled to coverage in your specific situation.
Can a Workers' Compensation Claim Be Denied?
Employers and insurance carriers can deny workers' compensation claims. However, they do not get the last word on the matter. Injured workers can appeal a denial to the Workers' Compensation Commission for a hearing. A Connecticut workers' comp attorney can help you through this process.
Are Workers' Compensation Benefits Taxable in Connecticut?
Injured workers do not owe federal or state taxes on worker's compensation benefits. However, receiving other federal or state benefits – such as unemployment or Social Security – may offset your workers' comp benefits. In that case, the overage could be taxable.
Does Connecticut Workers' Compensation Pay for Mileage?
Connecticut's workers' compensation law requires employers to pay for injured workers' transportation to and from medical appointments. If you use your own private vehicle to drive to your medical appointments, you can keep track of the mileage from the beginning and end of each visit. You will then submit a copy of this record to the insurance company. The insurer should reimburse your mileage at the federal mileage reimbursement rate within a reasonable period. You can also use the mileage worksheet from the Workers' Compensation Commission website.
Contact a Connecticut Workers' Compensation Lawyer
More than likely, you should qualify for workers' compensation benefits from your employer if you get injured on the job in Connecticut. However, the process can be confusing and challenging. To protect your rights to the benefits you deserve, contact Jainchill & Beckert, LLC today to consult one of our experienced Connecticut workers' compensation lawyers.