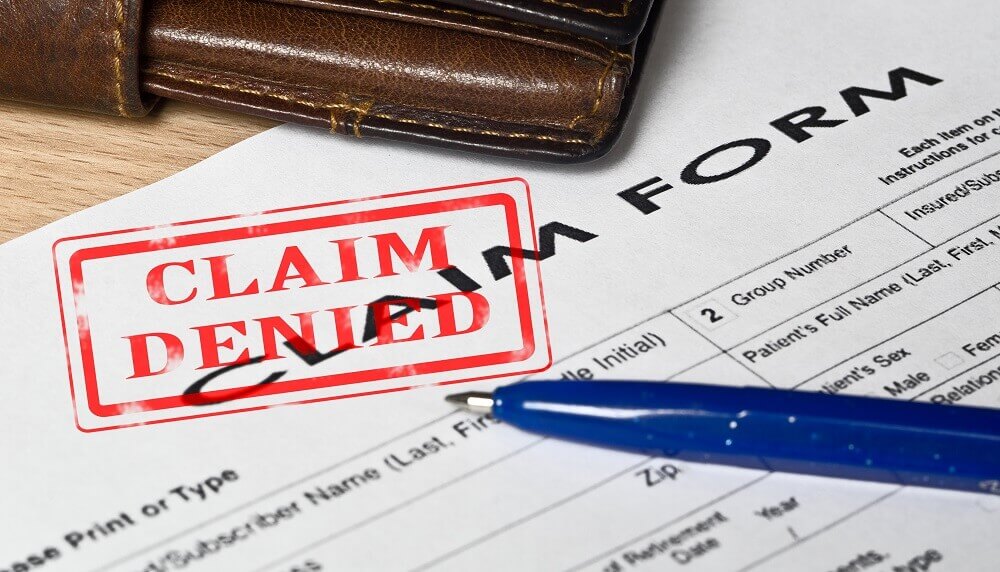 If your employer denies your workers' compensation claim, you're not out of options. Under Connecticut's Workers' Compensation Act, your case can be heard by the state's workers' compensation commissioner. 
You'll want a skillful lawyer representing you throughout the process. If your employer's insurance denied your workers' compensation claim, Jainchill & Beckert, LLC could help you prepare for your hearing and pursue the compensation you deserve.
What Are the Different Types of Hearings in the Workers' Compensation Appeal Process?
Once you appeal a denied claim, your case may advance through a series of hearings. The different types of hearings in the workers' compensation appeals process are:
Informal
An informal hearing is a conference meeting held at the Workers' Compensation Commission's district office. This hearing aims to resolve any workers' compensation claims disputes.
An Administrative Law Judge (ALJ) will preside over this hearing. They will be a neutral mediator between the injured employee and their employer or the insurance company. The ALJ may ask questions about the issues and evidence and will suggest options for resolution.
Both workers and employers can request an informal hearing, but only after trying to resolve the dispute on their own. Sometimes more than one informal hearing will occur before the parties advance to a formal hearing. In most cases, parties can resolve conflicts in informal hearings. This brief meeting typically only lasts about 15 minutes.
Pre-Formal
If the informal hearings don't resolve the dispute or either party requests a formal hearing, the ALJ or one of the parties may request a pre-formal hearing to prepare. Both parties will outline the issues under dispute, the evidence and testimony they intend to present, and any individuals being deposed.
In the formal hearing, the Administrative Law Judge will not consider any issues, evidence, or testimony not previously addressed at the pre-formal hearing. That means the parties must include everything they plan to rely on at the formal hearing. The parties will also agree on a timeline for preparing their cases, which the ALJ may use to schedule the formal hearing.
Formal
A formal hearing is a legal proceeding presided over by the ALJ to resolve disputes over workers' compensation claims. Only three to four percent of cases advance to this level of hearing. Formal hearings resemble court trials, with evidence presented, witnesses called to testify, and proceedings recorded.
After hearing both parties' presentations, the ALJ will deliver the final decision to both parties within 120 days. If the judge sides with the employee, the decision is called a "Finding and Award." If the judge sides with the employer or insurer, the decision is called a "Finding and Dismissal."
What Is a Form 43 Denial?
An employer will complete Form 43 to inform the administrative law judge, the employee, and all interested parties that it intends to deny all or part of the injured employee's claim for workers' compensation benefits. The form includes a section for the employer to explain why it believes it is not responsible for the employee's injuries.
Employers must file Form 43 within 28 days of receiving an employee's claim for benefits.
What Are Some Reasons My Workers' Comp Claim Might Be Denied?
Employers and their insurance carriers may deny workers' compensation claims for various reasons, including the following frequently cited ones:
An administrative error – The workers' compensation paperwork and process are complex. Even a small mistake could result in your claim being denied.
A missed deadline – Your claim may get denied if you miss an important deadline. If you failed to promptly inform your employer of your injury or file your claim within a year of the accident date, your claim could be denied.
Your employer believes the injury is not work-related – If your employer believes your injury did not occur at work or is a pre-existing condition, they may deny your claim.
Your employer believes your injury is the result of illegal activity – Your employer may deny your claim if they think your injury was caused by criminal activity, such as using drugs or alcohol.
Is Connecticut a Fault or No-Fault State When It Comes to Workers' Comp Claims?
Connecticut has a no-fault workers' compensation system. This means workers can file for benefits under their employer's workers' compensation after an accident, regardless of who caused it. Even if you had something to do with causing your injury, it should be covered under your employer's workers' comp insurance.
However, there are exceptions. Your injury won't be covered if you were:
Engaging in illegal activity at the time of the accident
Drunk or under the influence of illegal drugs
Engaging in horseplay at work when you were injured
If the Workers' Compensation Commission Still Denies My Claim, Can I Take My Appeal to a Higher Court?
If the ALJ's decision favors your employer, you can still appeal your case to a higher court. Within 20 days of the judge's decision, either party can appeal to the Workers' Compensation Commissions Compensation Review Board (CRB). A panel of two ALJs and the Workers' Compensation Commission Chairman will review the case and either agree with the original ALJ's decision, modify it, or reverse it entirely.
In rare circumstances, parties can appeal a case to the Appellate and State Supreme Court.
Contact a Connecticut Workers' Compensation Lawyer
A denied workers' compensation claim isn't the end of your right to pursue compensation. The attorneys at Jainchill & Beckert, LLC can take over your case and support you through the appeals process. Together, we can navigate this challenging situation and fight for the workers' compensation benefits you deserve. Contact Jainchill & Beckert, LLC today to speak with one of our Connecticut workers' compensation lawyers.