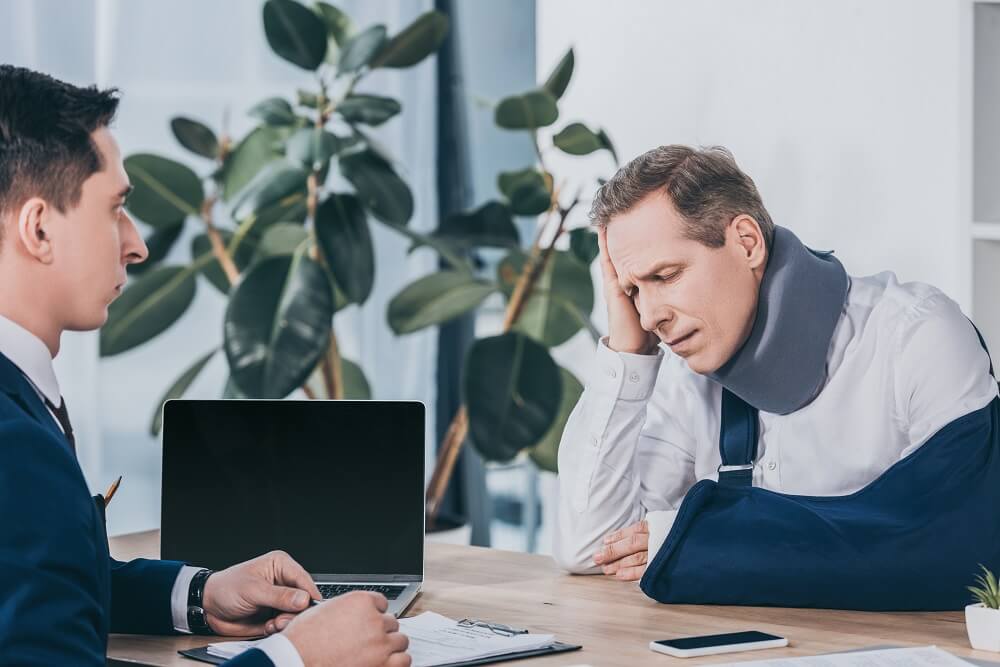 If you've been injured on the job in Connecticut, you can collect 75 percent of your after-tax weekly salary – depending on your average weekly wage and the state's current cap. Connecticut workers' compensation also pays for medical care and disability.
Nearly all Connecticut employees are entitled to workers' compensation for an on-the-job injury or medical condition developed in the course of their job. Your benefits include emergency medical treatment, aftercare, and partial compensation for time missed at work.
We know that many injured workers have questions about their benefits. The workers' comp system can be confusing, and you must comply with all the state workers' comp requirements. Otherwise, you could lose your benefits.
Does Connecticut Workers' Comp Pay Any Additional Benefits?
In addition to the immediate medical treatment, your Connecticut workers' comp benefits also include:
All medical care and prescriptions associated with your injury or illness
Purchase or rental of medical devices
Travel expenses for getting medical treatment
Temporary and permanent disability benefits
Compensation for disfigurement and scarring
Vocational rehabilitation, which provides career retraining if your injury keeps you from working the job you held before the injury
Death benefits and funeral expenses for surviving family members
Are Employers Required to Carry Workers' Compensation Insurance?
All Connecticut employers with at least one employee must carry workers' comp insurance. However, some employees do not count, including:
Independent contractors
Casual employees
Employees working less than 26 hours per week exclusively in a private home
Corporate officers who opt out of workers' comp coverage
How Long Will It Take to Get Paid After My Workers' Comp Claim is Approved?
Connecticut state law requires injured employees to immediately report the injury to the employer. The employer should file a First Report of Injury Form with the workers' comp carrier, which starts your claim.
Your temporary total disability benefits begin on the fourth consecutive day you missed work due to your injury or illness. These benefits will be paid weekly. If you're disabled and out of work recovering for more than seven calendar days, the waiting period does not apply. Typically, the three-day waiting period will be paid once you've been out of work for more than seven calendar days.
What Are the Different Types of Connecticut Workers' Compensation Disability Benefits?
You may qualify for workers' compensation disability benefits, depending on whether you're completely unable to work, whether you can work restricted duty or hours, the nature of your injury, and whether you'll fully recover. Some of these benefits include:
Temporary Total Disability (TTD)
TTD benefits are for workers who cannot work because of a workplace injury or work-related illness. You receive 75 percent of your post-tax average weekly wage, the average of your weekly earnings in the 52 weeks before your injury. Your benefits stop when you recover and return to work.
Temporary Partial Disability (TPD)
If you can go back to work part-time or back to a job that doesn't pay as well as your pre-accident job, you can collect TPD benefits. These benefits are 75 percent of the difference between your current and former wages.
Permanent Total Disability (PTD)
Permanent total disability is provided for employees who will not recover from their injury or illness. If your doctor determines you're permanently disabled, you receive up to 75 percent of your average weekly wage – up to the state cap. You receive disability compensation as long as you remain disabled. You may be required to submit documentation periodically to prove that you have not recovered.
Permanent Partial Disability (PPD)
If you're partly permanently disabled, you receive benefits according to the extent of your disability and which part of the body is disabled. Your payments vary depending on how severe the disability is and will be calculated on the basis of scheduled losses found in the Workers' Compensation Act.
Relapse or Recurrence Benefits
If you have a relapse of your original illness or injury, you could receive partial wage replacement benefits for the time you're out of work.
Discretionary Wage Differential Benefits
After all your PPD benefits have been paid, your current wage may be less than your pre-injury wages. In that case, you may request an informal hearing to request discretionary benefits. These benefits would be 75 percent of the difference between your current and former wages. The Administrative Law Judge grants these benefits at their discretion. These benefits may only be paid for a certain amount of time, depending on your disability.
What Happens If a Worker Is Killed at Work?
Tragically, some workers do not survive a workplace accident or occupational illness. In these cases, the surviving dependent family members of the deceased worker may file for workers' comp death benefits and funeral costs.
The worker's beneficiary receives up to $4,000 for burial costs and weekly benefits at 75 percent of the deceased's average wage. The weekly benefits are paid to the dependents for different lengths of time, depending on their status.
What Is the Deadline for Filing a Workers' Compensation Claim in Connecticut?
You have up to one year to report a workers' compensation claim. However, you should report the claim immediately to your manager or HR department.
Can My Employer Fire Me If I Submit a Workers' Comp Claim?
Legally, you cannot be fired for filing a workers' compensation claim. However, you can have your employment terminated for other reasons while you're out on workers' comp, such as a workforce downsize.
What If My Claim Is Denied?
If your employer's insurance agency denies your workers' comp claim, you can request a hearing before the Connecticut Workers Compensation Commission. Although you aren't required to have an attorney represent you in the hearing, many people find it beneficial to have advice from an experienced lawyer. A lawyer should know what evidence is necessary to pursue your claim and someone to argue on your behalf.
Contact a Connecticut Workers' Compensation Lawyer
Are you having difficulty getting the Connecticut workers' comp benefits you deserve? Do you suspect you were terminated because you filed a workers' comp claim? We can help. Contact Jainchill & Beckert today for a consultation with a skilled Connecticut workers' compensation attorney.