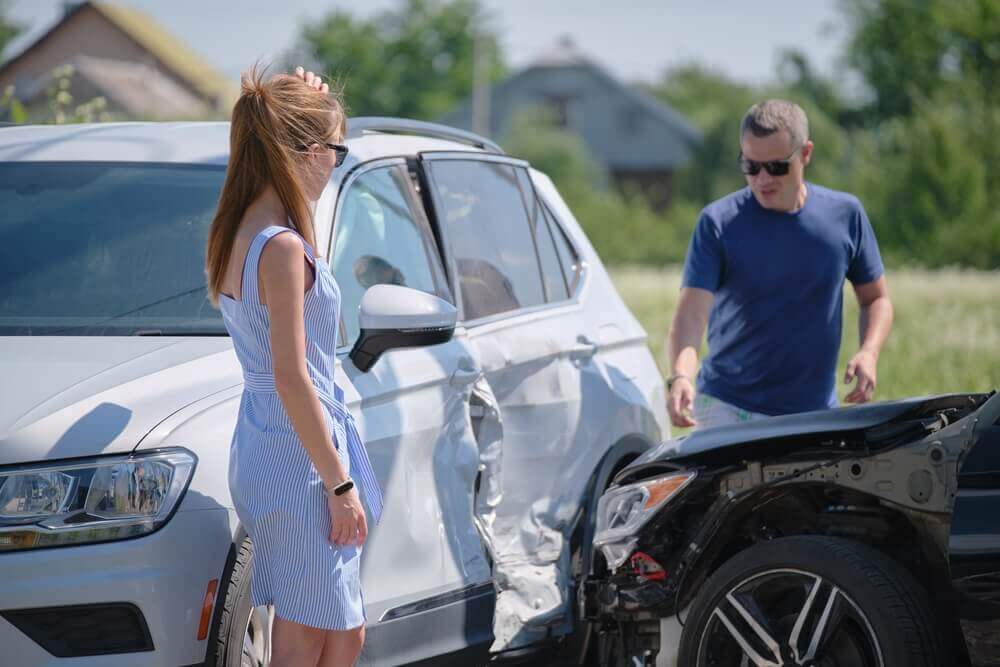 There is no hard-and-fast rule for how long a car accident settlement takes to resolve. Generally, a car accident case takes anywhere from six months to a year to settle. However, it can take longer if your case is more complex or involves multiple defendants. 
Several factors contribute to the timeline for a car accident settlement in Connecticut, though, and you should consider them before your case settles.
What Factors Might Affect the Length of Time for Settling My Case?
Various factors can impact how long it takes to settle your car accident case. The availability of evidence can be a determining factor. If there is plenty of evidence against the other driver, your attorney might be able to quickly reach an agreement with the other driver's insurance company. An example of crucial evidence is eyewitness statements from people who saw the crash and can testify to the other driver's fault.
Your car accident settlement should cover all your losses, including all your past, current, and future medical bills for crash-related injuries. If your injuries are severe and need extensive medical treatment, like surgery or physical therapy, your case may take longer to settle.
Both parties have to agree to the settlement. But the other driver's insurance company, which approves the negotiated agreement, might be slow to respond. Or the insurance adjustor could contest the extent of your injuries and property damage. If so, a resolution will take longer. Insurance companies are notorious for undervaluing car accident claims or denying valid claims for frivolous reasons. If this happens, an experienced car accident attorney can aggressively negotiate to reach a fair settlement and, if necessary, represent you at trial to pursue maximum compensation.
What Can I Do to Better My Chances of Getting a Favorable Car Accident Settlement?
There are a few things you can do to improve your chances of a positive outcome:
Communicate clearly with your lawyer, ask questions about your legal options, and follow your lawyer's advice.
Attend all medical appointments and follow your doctor's treatment plan.
Get a copy of your medical records and save all receipts, invoices, and documentation related to your medical treatment.
Save receipts for car repairs or other property damage.
Don't post anything about the collision or your injuries on social media, and try to limit your posts – especially photos that the insurer could use against you.
Let your lawyer negotiate with the insurance companies on your behalf.
Is There a Certain Process in a Car Accident Case?
Although the process for settling a car accident case can vary depending on specific factors, you can generally expect your case to follow the below timeline:
Seek medical treatment – See a doctor after the car accident, even if you feel fine. Some car accident injuries are not immediately obvious. But a medical professional can properly evaluate you and identify injuries. Keep all follow-up appointments, and follow your doctor's treatment plan. You should save copies of your medical records so there is proof of your injuries. Your doctor can also estimate how long your injuries will take to heal, which could affect your settlement.
Contact a car accident attorney – The earlier you contact a lawyer after a car accident, the better. Your attorney can evaluate your case, determine your legal options, and collect and preserve evidence while it's fresh. Building a solid case can take weeks or months, depending on the circumstances, so you should speak to a lawyer immediately. 
Calculate damages and send a demand letter – Your lawyer will determine the value of your claim by calculating your losses, including your pain and suffering. They will then send a demand letter to the other party's insurance company requesting compensation. The insurer may quickly agree to the demand letter if it's clear that their policyholder was in the wrong. The insurer often agrees the policyholder is liable but negotiates the settlement amount your lawyer requests. If the facts of the case are murky, the insurance company may deny liability. In that case, your case might go to court.
Begin discovery – If settlement negotiations fail and your case goes to trial, the first step in trial preparation is discovery. Discovery is formal evidence-gathering on both sides to prepare their respective cases for trial. Part of discovery includes depositions, which are interviews conducted by each party's lawyer with witnesses under oath to answer truthfully.
Go to trial – You can still settle the case at any point until the trial begins. If you don't settle before trial, your car accident case will be tried in a Connecticut civil court. The judge will award you a settlement if you win the case.
How to Prove the Other Driver Was At Fault
In a car accident case, the plaintiff must prove that the other driver was at fault to win a settlement. Your attorney will investigate the crash and gather evidence to build a solid case against the other driver. Common evidence that car accident attorneys use includes:
The official police report
Photos of the crash scene and your injuries
Videos, including traffic camera or dash cam footage of the collision
Witness statements
Should I Settle or File a Lawsuit?
The other driver's insurance company may contact you with a settlement offer soon after the accident. The money may look attractive if you have mounting medical bills and lost wages. However, remember that the insurance company's interests are not aligned with yours. It wants to pay the claim quickly, for as little as possible. Don't accept an insurer's offer until you've consulted an experienced car accident attorney. A lawyer can advise you on settling your case or filing a lawsuit.
How Long Do I Have to File a Car Accident Claim in Connecticut?
Under Connecticut law, you must file a lawsuit two years from the accident date. If you miss the two-year deadline, the court will almost certainly dismiss your case – no matter how strong the facts are in your favor.
Contact a Connecticut Car Accident Lawyer
Were you injured in a car crash someone else caused? If so, the experienced Connecticut car accident lawyers at Jainchill & Beckert can help you seek the compensation and accountability you deserve. Contact us today for a free consultation.