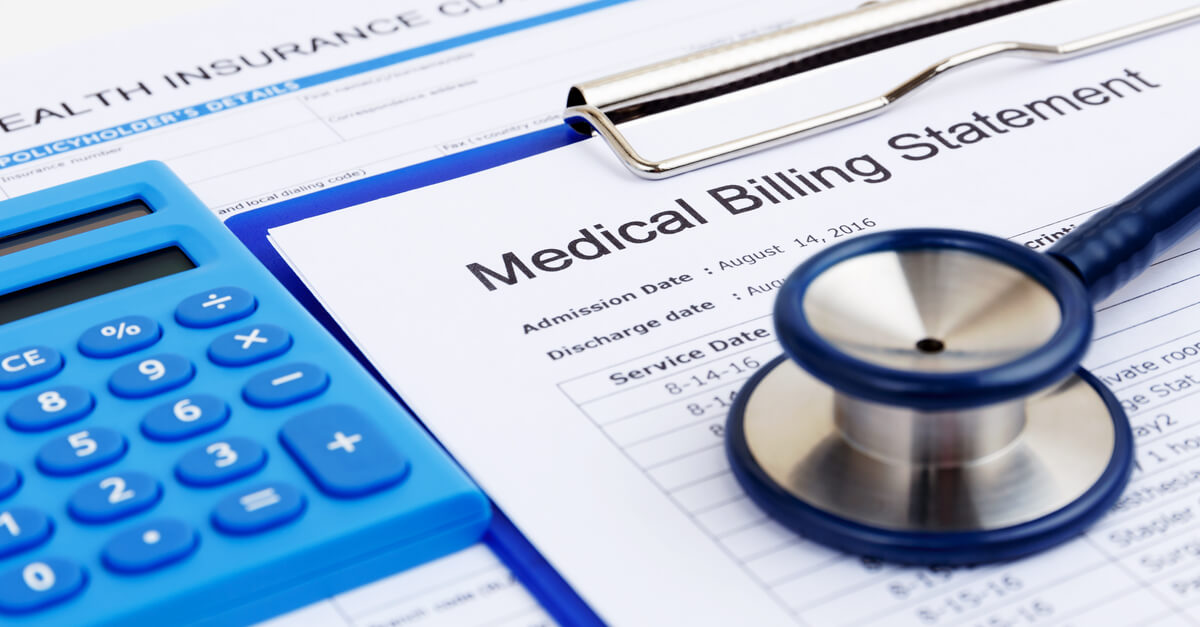 Depending on the circumstances of the accident, your medical bills after a car crash may either be paid by your auto insurer or the other driver's insurance company. But if they dispute your claim or the driver tells their insurance company you caused the accident, your only recourse may be to file a lawsuit against them.
Being out of work while you're healing and watching your medical bills grow is stressful and frustrating. With help from an experienced Connecticut car accident lawyer, you could be able to pursue compensation for these and other losses, bringing you valuable peace of mind during a difficult time.
Will My Medical Expenses Be Paid Right Away?
Your car accident attorney probably won't begin legal proceedings against the other driver until you've reached the maximum medical improvement (MMI) for your injuries. MMI means your injuries have stabilized and are unlikely to suddenly get worse. At this point, their overall cost should become more clear.
Getting to this point can take just a few weeks or months, depending on how extensive the injuries are and what kind of aftercare treatment you need – like surgery or physical therapy sessions. But your doctors need to be paid and usually won't wait months. You have several options to pay your bills, including asking your lawyer to write a Letter of Protection (LOP) to your physician that guarantees payment and helps you avoid going into collections.
Could I Use My Health Insurance to Pay My Bills?
You could use your health insurance to pay your medical costs. But first, you need to turn your medical bills over to your insurance provider. Let them know you plan to file a suit against the at-fault driver. Your insurance carrier may seek reimbursement from the other driver, demanding payment for the medical treatment they required.
Are There Issues That Could Affect Me Getting the Money to Have My Medical Bills Paid?
A few things hinder the payment of your medical bills. While getting the at-fault driver's insurance company to pay your bills should be straightforward, certain issues could complicate matters, such as if:
The other driver didn't have insurance or was underinsured.
The at-fault driver left the scene of the accident.
The other driver contests the blame for the crash.
Remember, the other driver's insurance company is not on your side and will try many tricks to deny or minimize your claim. The insurance adjuster may claim:
You caused the crash, not their customer.
Your injuries were pre-existing and not caused by the collision.
You aren't hurt, or you're exaggerating how badly you're injured to get a larger settlement.
Anything you do and say after the accident can be used by the other driver's insurance company as "proof" that you are responsible for the crash. That's why you should consider leaving all communication with the other party's insurance company to your Connecticut car accident lawyer. They know the tricks insurance companies pull and can protect your rights in each discussion.
What Happens If the Other Driver Has No Insurance?
Getting hit by an uninsured driver can feel like a nightmare. Connecticut requires all drivers to carry uninsured motorist coverage, though, so you'll file a claim with your own carrier. You can still file a lawsuit against the other driver. But instead of their car insurance policy covering your compensation, your settlement or award will be their personal responsibility.
Pursuing a settlement from an uninsured motorist can be tricky. Those who do not carry insurance might not be able to afford it, meaning they simply cannot afford to pay the judgment against them. Your lawyer can work with the judge hearing your case to explore several ways to get reimbursed for your losses, such as garnishing the defendant's wages.
What Do I Need to Do After a Car Accident?
Taking the following steps after an accident can help you protect your rights to compensation from the at-fault driver:
Report the accident to the police – The responding officer will fill out an accident report containing critical details about the collision and a formal record of how the wreck happened and who caused it.
See a doctor – Your medical records link your accident injuries to the wreck, proving how badly you were injured and how.
Tell your insurance company about the wreck – Even though you didn't cause it, you still usually have to report a collision or risk invalidating your policy.
Save copies of all medical bills and other statements – Keep a file of everything you've spent on medical expenses, including any medical devices you need to use and even mileage to and from your doctor appointments.
Hire a Connecticut car accident lawyer – They can protect your interests and advocate for you so you can focus on healing and trust them to take care of the case.
While hiring a lawyer might not be your first impulse after an accident, it's an important step, especially if the insurance company denies your claim. It shows that you're serious and may prevent the insurance company from trying to take advantage of you.
How Long Do I Have to File a Car Accident Claim in Connecticut?
The deadline for filing a car insurance lawsuit in Connecticut is two years from the accident date. If you file after this statute of limitations expires, your case will probably be dismissed – regardless of how strongly the facts are in your favor.
Contact a Connecticut Car Accident Lawyer
Have you been hurt in a car accident? Do you need help getting your medical bills paid by the at-fault driver? Then contact Jainchill & Beckert, LLC today for a free consultation with a Connecticut car accident lawyer. We can start working on your case right away, even if you're still recovering from the accident injuries.