Motorcycle Accident Attorney in Plainville, CT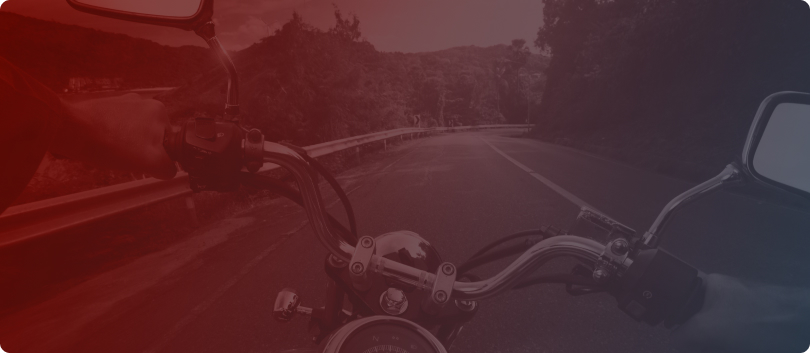 Motorcycle accidents can have devastating consequences, particularly because motorcyclists are completely exposed in the event of a collision. If you were hit while riding your motorcycle, you could be left with painful injuries and a wide range of related losses. However, if someone else was responsible for causing the collision, they could also be responsible for compensating you for the harm you suffered as a result – including the costs of your medical care, pain and suffering, and lost income.
One of the Best Motorcycle Accident Lawyers in Plainville
At Jainchill & Beckert, LLC, we want to help you recover the compensation you deserve for your injuries. Our motorcycle accident law firm has more than 55 years of combined experience advocating for motorcycle accident victims in Plainville and throughout Connecticut.
Don't wait another moment to start pursuing the compensation you could be entitled to. Contact Jainchill & Beckert, LLC today to speak with a Plainville, CT, motorcycle accident attorney for free.
Do You Have a Motorcycle Accident Claim?
If you were injured in a motorcycle wreck caused by another motorist or by a hazardous road condition, you might be entitled to seek compensation through an insurance claim, a personal injury lawsuit, or both. Your legal options will depend on the circumstances of the accident, the parties involved, and the severity of your injuries.
Why Are Motorcycle Accident Cases More Complicated?
All too often, injured motorcyclists with legitimate claims have a difficult time securing the compensation they're owed. There are several reasons motorcycle accident cases are more complicated than those involving other motor vehicles, including:
Motorcyclists often suffer catastrophic injuries. With nothing to protect themselves other than a helmet and riding leather, motorcyclists can be seriously injured in an accident. Often, these injuries require extensive medical treatment, and some accident victims are still recovering from their injuries while they negotiate a settlement. Consequently, any payout will need to account for future anticipated medical costs. Furthermore, serious injuries might require more extensive – and, thus, expensive – medical treatment, which can significantly increase the value of a motorcycle accident claim.
At-fault drivers may not have sufficient liability insurance coverage. Many drivers in Connecticut carry only the minimum liability insurance coverage required by state law. If one of these drivers causes a motorcycle accident, they may not have enough insurance or financial resources to compensate a seriously injured rider fully.
Drivers and insurance companies may try to stereotype motorcycle riders to avoid liability. At-fault drivers and their insurers sometimes try to shift blame for a motorcycle accident onto a rider by resorting to negative stereotypes of motorcyclists as reckless thrill-seekers. This can make the investigation into the accident more complicated and the settlement negotiations more fraught for the injured rider.
Benefits of Hiring a Lawyer for Your Motorcycle Accident Case
If you have been badly hurt in a motorcycle crash, you should be focusing your time and energy on your treatment and rehabilitation. You also deserve to pursue compensation for the expenses and losses related to the accident. When you hire a Plainville motorcycle accident lawyer with Jainchill & Beckert, LLC, you can be assured that our experienced motorcycle crash attorneys are pursuing your case by:
Explaining what you can expect at every stage of the legal process and answering your questions about your rights and legal options.
Conducting a thorough and independent investigation of the crash to gather evidence and build a solid case for compensation.
Determining who may be liable for the accident and identifying all potential sources of financial recovery.
Calculating the full extent of your losses, including future anticipated expenses, so we can seek full compensation based on your needs.
Negotiating with the insurance companies and other parties on your behalf.
Working vigorously to maximize your compensation.
Representing you at trial and advocating for your rights should settlement negotiations fail.
How Is Fault Determined for a Motorcycle Accident in Plainville?
Determining fault in a motorcycle collision requires an examination of all evidence pertaining to the crash. This evidence may include:
Police accident reports and arrest or citation records
Accident scene photos and videos
Eyewitness statements
Driver cellphone records
Post-accident vehicle inspections
Drug or alcohol screen results
Surveillance or traffic camera footage
Helmet cam or dashcam footage
Logs from vehicle computers
Connecticut follows a modified comparative fault rule when determining liability in an accident. This allows someone who was injured in a crash to pursue compensation for their injuries even if they were partly at fault for the accident. However, the compensation they are awarded will be reduced according to their share of the fault. Keep in mind that you will not be entitled to any compensation if your share of the fault exceeds 50 percent
What Compensation Can Be Recovered after a Motorcycle Crash?
After a motorcycle crash, you may be entitled to compensation for your injuries and other losses related to the accident, including both monetary and personal losses. You may be able to pursue payment for:
Medical costs associated with treating your injuries and rehabilitation expenses
Lost wages if you cannot work while you are recovering from your injuries
Loss of future earning potential if your injuries result in a permanent disability
Physical pain and emotional suffering
Loss of quality of life due to permanent scarring or disfigurement
Loss of consortium, which means lost companionship, love and affection, dependence, and intimate relations with your spouse
The cost of motorcycle repairs or reimbursement of the motorcycle's value if it was totaled in the accident
Common Causes and Types of Motorcycle Crashes in Plainville
Among the most frequent causes of motorcycle accidents in Plainville and Connecticut include:
Speeding
Reckless driving, including racing or darting between lanes of traffic
Tailgating
Failing to move over to the adjacent lane when passing a motorcycle
Running red lights or stop signs
Drowsy driving
Distracted driving, especially texting while driving
Driving under the influence of alcohol or drugs
Unsafe and erratic turns or lane changes
Failure to yield the right-of-way
Driver inexperience
Failing to check mirrors
Inadequate vehicle maintenance
Vehicle or auto part defects
Adverse weather
Hazards such as potholes or debris in the roadway
Understanding Connecticut Motorcycle Laws
Motorcyclists and other road users must obey the rules of the road, and motorcyclists are obligated to follow state laws governing the use of motorcycles. In Connecticut, a motorcycle rider does not need a separate license to operate a motorcycle, but they do need a standard driver's license with a motorcycle endorsement. In order to be endorsed, a rider must pay a fee for testing and a permit, take a knowledge and vision test, and complete a motorcycle training course.
Some of the most important Connecticut motorcycle laws include:
Motorcyclists and passengers under 18 are required to wear a helmet while riding.
Those who are applying for an endorsement must have a training permit and wear a helmet while riding.
All motorcyclists and passengers are required to wear eye protection such as goggles or a face shield if the motorcycle is not equipped with a windshield.
Motorcyclists who have a training permit are not allowed to transport passengers, nor may they have passengers, within the first 90 days of obtaining a motorcycle endorsement. Motorcyclists who are under 18 cannot transport passengers for six months after obtaining an endorsement.
Passengers may ride on a motorcycle only if it is equipped with a seat designated for the passenger.
Motorcycles are entitled to the full use of a single traffic lane.
Motorcyclists may not ride side-by-side in a single-traffic lane.
Motorcyclists who wish to overtake another vehicle must move fully over to an adjacent lane, if legal to do so.
Motorcyclists are not permitted to ride between lanes of traffic, a practice is known as lane splitting.
Statute of Limitations on Motorcycle Accident Lawsuits in Connecticut
In Connecticut, generally speaking, the statute of limitations gives you two years from the date of an accident to file a personal injury case – including a motorcycle accident lawsuit – against any liable parties, with few exceptions. If you miss this deadline, your case will likely be dismissed, and you will miss your chance to pursue compensation in civil court. Contact our motorcycle accident attorneys today.
Contact a Plainville, CT, Motorcycle Accident Lawyer Near You Today
If you were hurt in a motorcycle accident, contact Jainchill & Beckert, LLC as soon as possible. Our lawyers have the knowledge and skill to help you pursue the maximum compensation for your injuries. We will take the time to get to know you so that we can better advocate on your behalf. We are committed to treating your case with the care, concern, and respect you expect and deserve.

At Jainchill & Beckert, LLC, we offer free initial consultations, so there's no cost or risk to discussing your case with a Plainville, CT, motorcycle accident lawyer. Call us today.